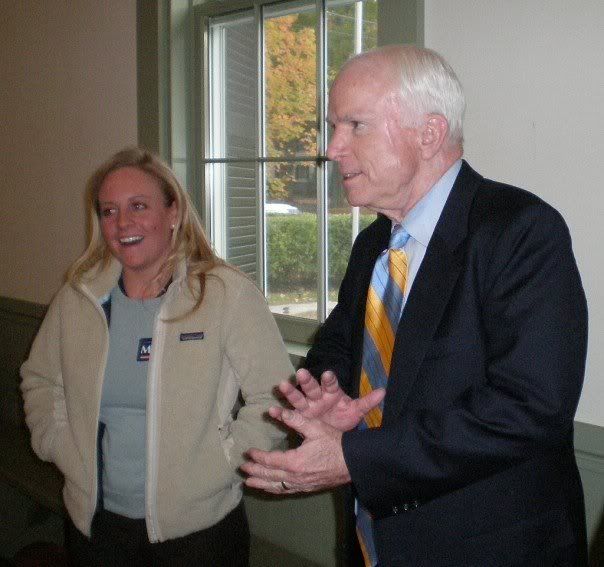 Ashley Maagero, the former Secretary of the Greater Boston Young Republicans, has been named by John McCain's presidential campaign State Director for NH. Ashley previously was a regional field director for Merrimack and Strafford counties for the primary. In that role, Ashley won every precinct in the two counties for the Senator. That is an unbelievable statistic in modern politics.
Ashley began her political career two short years ago as a volunteer on the Jeff Beatty for Congress campaign, gathering signatures on weekends for Jeff. In fact she collected the most signatures on that campaign. After the Beatty Campaign Ashley worked as Russel Evan's press secretary on his bid for state representative in Brookline. Ashley caught the bug. In 2007 Ashley started working for the Senator.
Ashley's rise in politics is a testament to hard work, and proves that politics is a performance based business. Ashley has proven herself. John McCain is in good hands in NH with Ashley at the helm.
Congrats Ashley, don't forget us little people on your way up!