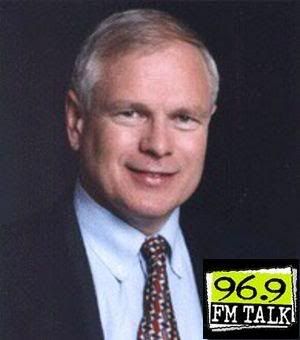 Howie Carr and 96.9 FM Talk WTKK rocked the Boston radio world today. The Boston Herald is reporting that Carr will replace Don Imus and interim host Michael Graham at the drive time slot this fall.
Carr hopes to debut on WTKK Oct. 1, his lawyer said. His show will run from 5:30 a.m. to 9 a.m. and will be a similar format to what he's done in the past, said Cohen, who would not divulge Carr's new salary.

"Money was not the driver here. He's leaving to pursue what he generally believes is a better opportunity for him. Among other things, the opportunity to be on FM," Cohen said.

With his move to FM, Carr escapes WRKO-AM's weaker signal. Carr informed WRKO of his decision to leave today.

A Boston Herald columnist, Carr is WRKO's marquee talent and is its highest-rated radio host by far. He has been with the AM station for 20 years and has had his afternoon-drive show since 1994.
Hack's beware, Howie's got a stronger signal.